Let's just say you've come to love one (or two or three) particular bra brands for their comfort, fit and style. Guess what? Many of those same brands are in the bathing suit biz, which means you'll feel as happy on the beach or by the pool as you do at work, on a date or at school drop-off.
"By shopping these collections, your bathing suit finally gets to fit as well as your favorite bra does," says Bare Necessities swimwear buyer Megan Puma. "The suits feature underwires, adjustable straps, clasp backs and an overall more tailored fit so you can jump into the water or run after your kids without worry."
What makes these swimsuits from bra brands so special is that they're constructed exactly like a bra, which gives even a teeny swimsuit so much more support than the standard offerings. The suits are designed with the same level of detail and quality of construction as their bra counterparts. "Shopping is more precise since you're able to buy them by your exact bra size as opposed to the more generic small-medium-large," adds Megan.
Here, Megan divides our 10 bra-sized swimwear brands into three categories so you can key right into the style you're seeking. She picked a favorite look from each brand, too. Ready to dive in?
If you want: Luxury
Seek suits from: Empriente, Chantelle and Prima Donna. "These three European brands are known for their amazing fit, chic design and luxurious quality," Megan says. "There's something for everybody," Megan says of these jet-setter swimsuits. "You can choose from bandeaus, halters or one-pieces."
Size range: 32-38 bands, C-G cups
Megan's picks: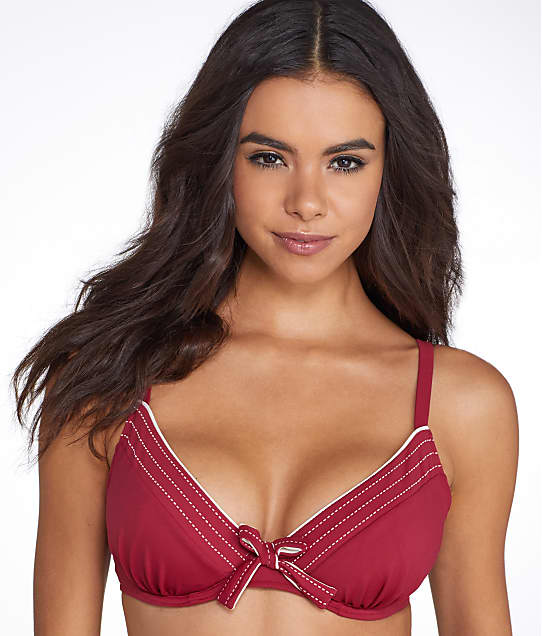 If you want: Sophistication
Seek suits from: Elomi, Fantasie and Panache. "These U.K.-based brands are renowned for their classically timeless good-looks," Megan says. "Within each, there's a wide assortment of styles." The band sizes here also extend up the highest.
Size range: 30-44 bands, D-HH cups
Megan's picks: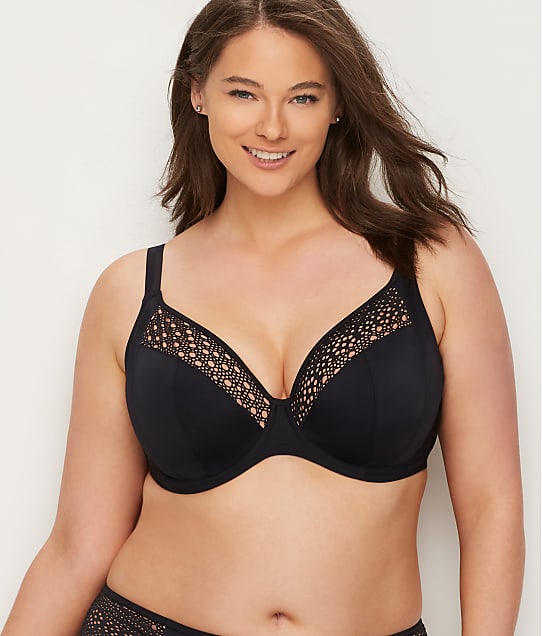 If you want: Fun and flirty
Seek suits from: Cleo by Panache, Curvy Kate, Freya and Pour Moi. "This category is exciting," Megan says. "You have an array of fun, youthful styles that touch upon this season's top trends, but with the added support you need."
Size range: 28–42 bands, B–HH cups
Megan's picks: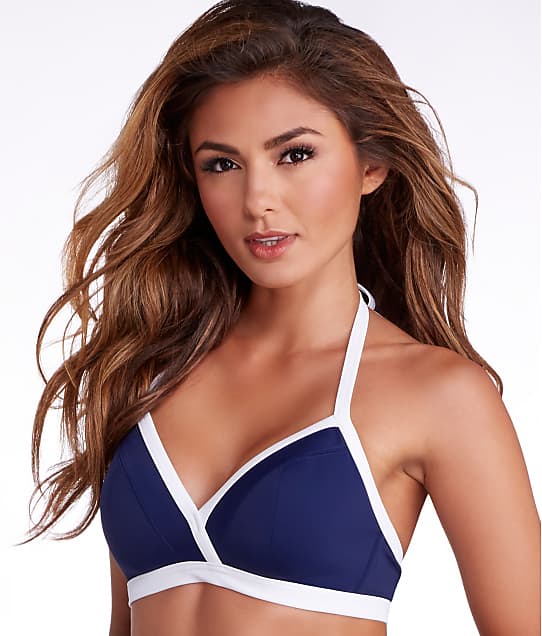 The following two tabs change content below.

Lambeth Hochwald
Lambeth Hochwald is a New York City-based writer and editor who reports on lifestyle topics and, especially, issues that affect the lives of women.

Latest posts by Lambeth Hochwald (see all)