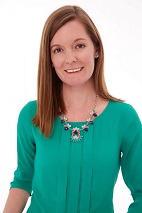 At the beach or pool, looking good really comes down to feeling good. Inner confidence radiates. And when you're wearing a swimsuit, you're putting yourself out there in a major way. (Even more so than with lingerie…who really sees that?!) It never hurts to have a style secret weapon and, as far as we're concerned, it's bra-sized swimwear. Because you ought to be swimming in support!
Though you may be noticing the supportive swimwear category cropping up more and more, know this: Not all bra-sized swimwear is created equal.
We got the scoop from Jeni Doherty, our resident swimwear whiz with 17 years of experience. She curates the most supportive, cutest swimsuits so you can look and feel amazing. Per Jeni, bra-sized swimwear can either mean:
1) Lingerie manufacturers who are making bra-sized swimsuits
2) Swimwear manufacturers who are making bra-sized swimsuits
On paper, they might sound more or less the same, but there are significant differences in their size ranges and how they fit your figure. Let's dive deeper….
Your favorite lingerie brands are taking what they know about bras and applying it to supportive swimwear. 
"If you're a DD+ cup or above, this category is tailor-made for you," says Jeni. This type of bra-sized swimwear, from the likes of Freya, Fantasie and Panache, is constructed exactly like a bra, in varying silhouettes and coverage levels. In back, there tends to be a clasp rather than a tie because, as with a bra, that's where most of the support comes from. The size range is typically 28-40 in the band and D-K in the cups.
"Bra-sized swimsuits from lingerie brands have got as much style as substance," says Jeni. "At the end of the day, you're probably going to feel more supported and more comfortable in a suit made by a lingerie brand. Personally, I never had the option of wearing a bandeau until I found a bra-sized one. Now I can hit the waves or jump into the pool without worrying about a wardrobe malfunction. That's how you know you're in the perfect swimsuit."


Your favorite swimwear brands are now offering cup-size swimwear. 
At the same time, traditional swimsuit makers are picking up a few pointers from the lingerie world. "If you're a DD or smaller, you can wear these suits," says Jeni. There's greater flexibility in the sizing: some are sizing their cup size swimsuits Small D, Medium D, etc.; others go from around a 34D to a 38D.
"I like these swimsuits for women who are full-busted but maybe don't need as much support. They tend to be a little more forgiving in fit because of design details like multiple closure options and adjustable tie straps to make as loose or as tight as you like," says Jeni, who recommends checking out Coco Reef, Sunsets and Skye.

THE WORLD ACCORDING TO JENI
Life's work: I started in a swim specialty chain store when I was 16 and stayed until I finished college, when I moved into their corporate office, buying product for the stores. I've heard it all from women of every shape and size, so believe me when I say there is a suit out there to fit you and make you feel fabulous.
Favorite swimsuit color: I love blue. I'm fair, and it makes me look tanner. I tend to gravitate toward turquoise or royal blue.
Best styles: I always like timeless pieces, like crochet or nautical stripes. Trends are not necessarily your friend when it comes to swimwear.
Current favorite suit: Freya Spirit Halter.
Hot spot: I love Asbury Park at the Jersey shore, but if I don't feel like driving to the beach, you'll find me lounging poolside at home.
Her tattoo: It's an infinity sign that segues into an anchor, of all things. My grandfather was in the Navy his whole life—he even has a submarine class named after him. His daughter, my mom, is one of 11 children. As big as it is, my family is extremely close. We get together for every holiday, every birthday. So when my grandfather passed away, this was my way of saying "family forever."
Personal mantra: Expect nothing, appreciate everything.
The following two tabs change content below.

Brooke is the editor of this here blog. In a previous life, she was an editor at Good Housekeeping and O, The Oprah Magazine. Brooke has written for Glamour, Travel+Leisure, New York Magazine and more. She's into concerts, travel and her exceptionally adorable daughter and husband.

Latest posts by Brooke Glassberg (see all)