Winter is a great excuse for snuggling and all, but ratcheting up the thermostat to 85 degrees just isn't the same as when the mercury gets there on its own. The sun, a little breeze on your warm skin—it makes a world of difference, mentally and physically. It's a feeling you want to consume and carry through the rest of the year. We're here for it at Bare Necessities.
In fact, we're wearing it right now in the form of sexy swimwear and lingerie, because you've got to turn up for the life you want. C'mon in and find what makes you feel most alive.
Summer—make that life—is too damn short to do otherwise.
SEXY SWIM
"You can look hot in a full-coverage one-piece or in a bikini with very little coverage," be it for a cruise, a pool party, a cookout or a day at the boardwalk, says our swimwear buyer Megan Puma. "More than anything, it's about your state of mind."
Some of the trends she's seeing this season are mesh insets, strappy details (especially in swim bottoms), cutouts, plunging necklines and push-up tops. Kenneth Cole and Luli Fama, brands she's brought on board this year, have a bit of a saucy side, as do the lingerie-makers diving into swimwear, like Mapalé and Ann Summers.
The best part: You can customize your coverage to get what you need from your swimwear, like pairing a bra-sized top with a scantily-cut bottom or a skimpier top with a high-waisted brief.
A few of Megan's favorites: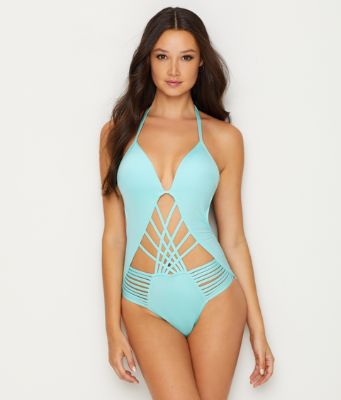 SEXY LINGERIE
"Women are much more comfortable with our bodies these days, especially in the summer, with natural, festival-inspired vibes still going strong," says lingerie buyer Kelly Morales. According to Kelly, the lingerie world "always runs the gamut—it offers a lot for everyone, from romantic to edgy and even veering into streetwear."
While black always comes out on top in the bedroom, expect pops of color this season, too. Bodysuits and teddies are having a major moment. You could make a case for going out to Coachella or a club in the former; the latter tend to be super sheer or scandalously plunging.
If bold and outrageous are fairly far outside your comfort zone, Kelly points to panties as a laid-back way of moving toward the sexier end of the spectrum. "There are tons of fun colors, fashion trends, sizes and details, like a cute open back," she says.
A few of Kelly's favorites: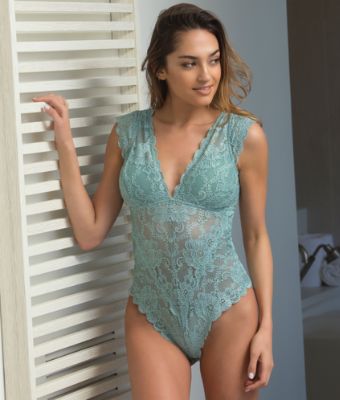 The following two tabs change content below.

Brooke is the editor of this here blog. In a previous life, she was an editor at Good Housekeeping and O, The Oprah Magazine. Brooke has written for Glamour, Travel+Leisure, New York Magazine and more. She's into concerts, travel and her exceptionally adorable daughter and husband.

Latest posts by Brooke Glassberg (see all)