Welcome to the second installment of our sports bra road test. May your resolutions be holding strong! This week, seven sporty women tried out six of our most popular sports bras during weightlifting, Pilates, hiking, cycling and more. Keep in mind their no-holds-barred feedback as you try to meet your own sports bra match.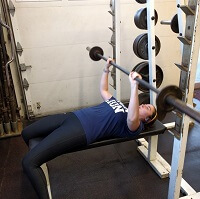 Tester: Katie, 27
Sport: Weight Training
Size: 32H
Sports Bra: Chantelle
Read more about Katie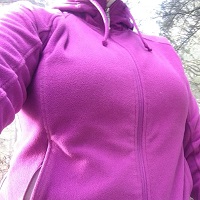 Tester: Leah, 37
Sport: Hiking
Size: 36G
Sports Bra: Freya
Read more about Leah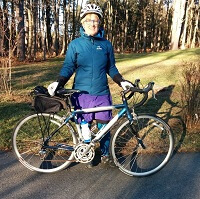 Tester: Margaret, 56
Sport: Cycling
Size: 34DD
Sports Bra: Anita


Read more about Margaret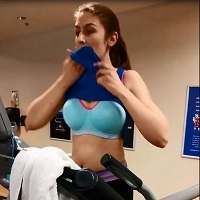 Tester: Jess, 34
Sport: Running
Size: 30G
Sports Bra: Freya
Read more about Jess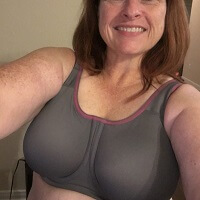 Tester: Shon, 46
Sport: Pilates
Size: 32G
Sports Bra: Wacoal
Read more about Shon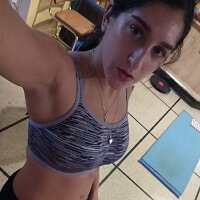 Tester: Aliza, 27
Sport: Skiing
Size: 32DDD
Sports Bra: Natori
Read more about Aliza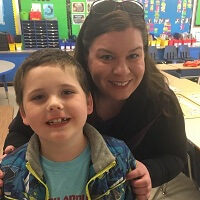 Tester: Jana, 36
Sport: Aerobics
Size: 36HH
Sports Bra: Elomi
Read more about Jana
KATIE + CHANTELLE MAXIMUM CONTROL
Pros: The bra is super comfortable, has great coverage and support and comes in a lot of fun, sporty colors. I love the option to quickly and easily convert it to a racerback, not just for wearing under tanks, but for adding a little extra support when I run, and undoing it for more back and shoulder mobility when I needed it while lifting. It fits really well! My previous bra is a little worn out, so the better fit of the new Chantelle was a revelation I hadn't even noticed I needed.
Cons: None, really!
How it impacted performance: This bra is so comfortable. It compresses to keep everything locked down and out of the way, but I never feel squished or constricted. I have a full range of motion, can fully expand my lungs, and I don't have to worry about spilling out even if I'm doing a lot of high-impact stuff like running or jumping rope. I can get through my workout with comfort and confidence.
Who it's best for: Anyone with a larger cup size who's interested in higher-impact activities. I've worn it lifting in the gym and hiking in the mountains. It's really versatile, supportive and breathable.
What makes it different: It genuinely seems to be moisture-wicking—I never end up feeling uncomfortably sweaty.
In three words: Comfortable, hard-working and cute!
Personal mantra: "Just a little more!"
LEAH + FREYA SONIC
Pros: The hot crimson color, its comfort, its breathability, and I really like the racerback option because it makes it feel even more supportive. Before I put it on, I didn't know how much I was going to love it!
Cons: I don't have any. I'm hopeful that it will keep its shape after multiple washes.
How it impacted performance: I felt great on my hikes! Very supportive, and the fabric is comfortable.
Who it's best for: I would recommend this to anyone who wants to do a low- or high-impact activity like hiking, jogging or running.
What makes it different: That it fits! I purchased my current sports bra about 18 months ago. Since then I've lost 30 pounds. The fabric is softer and more comfortable than my current sports bra.
In three words: Supportive, breathable, pink!
Personal mantra: "You better work!"
MARGARET + ANITA MAXIMUM CONTROL
Pros: It's very comfortable and does its job keeping everything in place during a workout. It's also attractive—it has shaped cups so the profile under a shirt is nicer than most compression bras. It doesn't have wires so it can be tossed in the washing and drying machines.
Cons: You can see the seam line from the shaping of the cups under a shirt. The comfort and profile of this bra more than made up for that, but some people may care.
How it impacted performance: As soon as I confirmed that the bra was going to keep everything in its place, I had the confidence to forget about it for the rest of my ride. I don't want to feel anything about my bra when I'm working out!
Who it's best for: Anyone looking for a high-support, non-underwire sports bra who puts a premium on comfort and function.
What makes it different: It's more flattering than most sports bras, and it has more shaping and better support than my current sports bra.
In three words: Comfortable, high support
Personal mantra: "A little further, a little faster."
JESS + FREYA SONIC
Pros: It's very supportive and has padded straps. There is a hook to make it a racerback, which I appreciate even if I don't use it. I like its pretty color. It also gives a great breast shape—not smashed!
Cons: The underwires come up very high, and I can see that being a problem for some people, especially while moving a lot during a workout.
How it impacted performance: The bra was very supportive, and I felt that positively impacted my jog, making me feel that I wasn't too bouncy and calling attention to myself.
Who it's best for: Large-busted, small-framed women like me who don't mind wearing an underwire while doing higher-impact activities.
What makes it different: It's my first underwire sports bra, and I didn't realize at first that the cups are lined with extra wicking material.
In three words: Shapely, supportive, colorful
Personal mantra: "Don't pass out."
SHON + WACOAL MAXIMUM CONTROL
Pros: I was so excited when I opened the package! Great colors–mine was dark grey with fuchsia stitching. Soft fabric. It fit very true to size. No uniboob! It also minimized back fat. The wire was on the outside, not on the inside like you expect.
Cons: The wire poked me in the neck when I did certain Pilates moves. And four rows of hooks took up half of my back.
How it impacted performance: It felt really silky and comfortable when I wore it.
Who it's best for: A taller person or someone with a lot of room between the bra band and neck area.
What makes it different: The underwire on the outside and the higher neckline.
In three words: Soft. Sturdy. Armor.
Personal mantra: "Just keep moving!"
ALIZA + NATORI YOGI
Pros: THIS IS SO COMFORTABLE! I will admit that when I first pulled the bra out of the package it looked like a pretty typical sports bra…then I put it on. I have not tried on a sports bra this comfortable in AGES. Not only that, it gives me fantastic shape. I wore it under my clothes all day (always trying to find time to exercise!), and I looked and felt as though I had just as much support as one of my regular bras. In fact, I like the shape it gives me a bit more than some of my everyday bras. I also found the hook/ladder-style straps a nice surprise. That meant that while doing any rigorous motion, my straps didn't slip and become loose; they stayed solidly adjusted to the length I had set them at. The straps and the soft cups were standouts. I have never seen a bra like this before.
Cons: It held some moisture. I had to take the bra off as soon as I was done working out because the fabric was sticking to my skin. I also would have liked a bit of a sexier look, but I was so happy with the shape it gave me that I didn't mind.
How it impacted performance: I felt extremely comfortable and supported while wearing it. This allowed me to focus solely on my exercise and not be fidgeting with my straps instead.
Who it's best for: Anyone looking for an extremely comfortable sports bra and in need of a sports bra that will stay in place no matter the regimen.
What makes it different: I didn't know how comfortable it would be or how well the unique shoulder straps would work until I put it on.
In three words: Supportive, shapely, comfortable
Personal mantra: "Just one more minute…"
JANA + ELOMI ENERGISE
Pros: I LOVED wearing this bra to work out. I wore it during a Body Pump class, running on a beachfront path and while running through the airport to make a tight connection. It controlled bounce, made me feel supported and looked great under all types of clothes. This bra lifts and separates my breasts, makes me feel supported and provides plenty of back support—no shoulder pain whatsoever. I didn't know how well it would lift and separate my breasts until I tried it, and then I was mesmerized. Same support I'd expect from a regular bra, but it held me in place for an intense workout. I loved the beautiful color and the adjustable straps, which can be hooked into a racerback.
Cons: It's not very breathable.
Who it's best for: I recommend this to anyone who is moderately to significantly active. It is the first sports bra I've found that actually holds my breasts in place and prevents excessive bouncing while I'm exercising.
What makes it different: It's so much more supportive and effective at controlling bounce. No back pain!
In three words: Supportive, adjustable, pretty
Personal mantra: "Have fun and don't be last."
Be sure to catch Part One of the sports bra road test, too.
The following two tabs change content below.

Brooke is the editor of this here blog. In a previous life, she was an editor at Good Housekeeping and O, The Oprah Magazine. Brooke has written for Glamour, Travel+Leisure, New York Magazine and more. She's into concerts, travel and her exceptionally adorable daughter and husband.

Latest posts by Brooke Glassberg (see all)