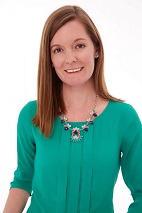 Odds are, a bathing suit is the single most revealing garment you're ever going to wear in public. So yeah, there's every reason in the world to expect those few yards of fabric should be working overtime to cut you a secure, stylish figure. That's why we pledge our eternal allegiance to the best slimming swimwear there is—Miraclesuit and Magicsuit ("making women feel confident and beautiful since 1927"). And there may be no bigger fan than Jeni Doherty, our resident swimwear expert.
Miraclesuit invented the concept with their claim to fame: "Look 10 pounds lighter in 10 seconds." Jeni concurs: "They're unsurpassed at slimming swimwear. And they're definitely not the traditional Miraclesuit you may remember from the nineties, either; there's a suit for every body, every age."
These two sister swim brands fit sizes 8 to 24W. Some also come in DD cups. In swimwear, notes Jeni, that's most likely bigger than an equivalent DD-bra cup, so check 'em out if you're very full-busted.
These days, the lines have more in common than ever. Miraclesuit typically has lots of great prints; Magicsuit tends to come in lots of solid colors and can skew more contemporary. You'll also find some lighter jersey knits in the Magicsuit mix.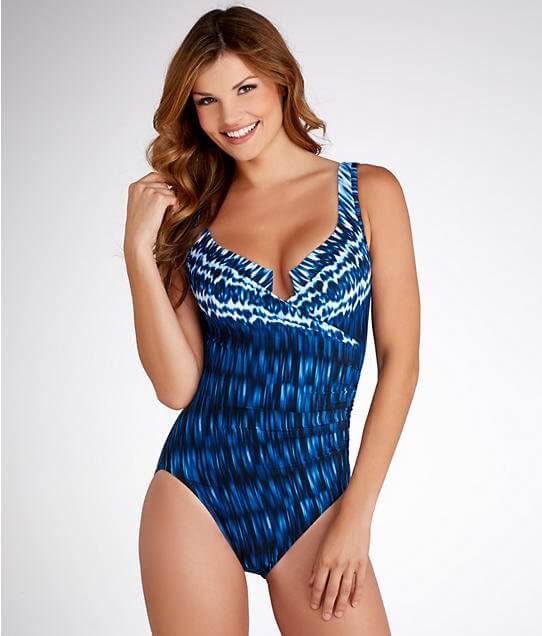 "Like shapewear, slimming swimsuits have become a necessity—if you're not a model but you want to go to the beach and feel like you are, they're the way to go," Jeni says. "They accentuate the areas you want to play up, and they smooth right over the rest."
WHAT MAKES MIRACLESUIT AND MAGICSUIT THE BEST SLIMMING SWIMWEAR
1. Miratex® fabric has super-strength shaping powers.
This proprietary fabric is the secret sauce that makes these the best slimming bathing suits; it has three times as much strong-yet-stretchy Spandex as the average suit. "When you put it on, you instantly feel comfortable compression in the correct places—through the torso and tush, but not the chest," says Jeni.
2. They let you look like the best version of YOU.
There are so many options between the two lines, you can essentially choose a customized suit for your body. Choose from intricate prints that attractively detract, strategically placed embellishments, design hallmarks like ruching down the middle, underwire or not, and whatever fashion style you tend to gravitate toward.
3. They come in different silhouettes.
Go beyond the maillot to the cuts that personally appeal most. Try a tankini (note that only the bottoms have control, not the tops) or even a flirty swimdress.
4. We helped design them!
Taking our consumers' feedback to heart, last year, Jeni worked with Magicsuit designers to make their average-bust best sellers available in bigger bust sizes for the first time, resulting in our exclusive DD-cup Magicsuit versions. The collaboration was such a hit, the styles were added into their main line, and we did it all over again this year.
The following two tabs change content below.

Brooke is the editor of this here blog. In a previous life, she was an editor at Good Housekeeping and O, The Oprah Magazine. Brooke has written for Glamour, Travel+Leisure, New York Magazine and more. She's into concerts, travel and her exceptionally adorable daughter and husband.

Latest posts by Brooke Glassberg (see all)