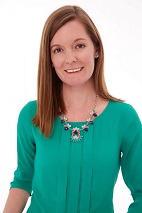 On crisp fall days, we're all about two things: pumpkin spice lattes and the comfiest, coziest clothes we can get our hands on.
"Everyone is working longer hours, and we're staying in work clothes for more than half the day before going to bed late," says Jeni Doherty, sleepwear and loungewear expert here at Bare Necessities. "All you want to do is walk through your front door is change into something super-comfortable," she says. Amen to that.
Read on to meet Jeni and see what options she suggests to reach maximum relaxation.
Jeni Doherty, sleepwear and loungewear expert
Bra size: 28F
Motivation source: My first job was in a swimwear store, and when I would get a woman into a swimsuit that made her feel good about herself, it was the best feeling in the world. That's been my aim here every day for the last five years.
Life's work: Giving women an edited assortment of the brands and styles I believe will make them confident in their own skin.
Continuing education: Every day, I learn from the other buyers I work with. We all bring different expertise and are open to sharing and learning from one another. Our vendors also provide a wealth of knowledge every time we meet with them at market appointments.
Personal mantra: Be the change you wish to see in the world.
Perfect weekend: My ideal Saturday at home is catching up on my favorite TV shows, Homeland and The Walking Dead.
Q: So what is sleepwear?
A: I define sleepwear as exclusively ready-for-bed pieces with style hallmarks like notched collars, drawstring trouser-style bottoms or blousy nightshirts. Usually it's in bold colors or fun prints, and it fits generously. Materials are often casual-comfy, like fleece and flannel.
Q: What is loungewear?
A: Loungewear is typically more sophisticated, tailored-looking clothes for your at-home shift. It's pretty exclusively black, gray or rich, dark solids like blue. A loungewear wardrobe consists of coordinating separates like tees, tanks, jackets, a gown, leggings, pants or capris you can mix and match. It fits more body-consciously than PJs and is made from modal or cotton blends; sometimes fleece, too. Wear it for running errands, having guests over or being a well-dressed houseguest yourself.
Q: What about wearing pajamas in public? When would I wear loungewear as opposed to PJs?
A: Loungewear used to be taboo, but now you don't have to think twice about leaving the house in it. In fact, it's definitely the way to go if given a choice—please don't wear plaid pajama pants to Starbucks. Something like CK pants are vastly preferable. When deciding between sleepwear or loungewear, do "the doorbell test." If I was hanging around at home and the doorbell rang, would I feel comfortable opening the door in what I was wearing?
When you're chilling in the house, that's really the one time you're getting dressed 100 percent for you, in whatever makes you happy. It's the most important time to recharge your batteries. That's why I like to refresh the contents of my sweats drawer every year or so. When you're not bumming around in a ratty college sweatshirt, it's amazing how good you can feel!
Q: How do I style loungewear for leaving the house?
A: First, pair loungewear with a bra or bralette. At bedtime with sleepwear, it's more of a personal preference. Second, wear a matching set. PJs are sold together; loungewear usually comes in a collection. For heading out in loungewear, go with flats, a sporty sneaker or a shearling loafer.
Around the holidays, both categories make for easy-peasy gifting: Everyone loves 'em, sizing isn't prohibitively precise and we're all genuinely wearing this stuff hanging out at home with the ones we feel most comfortable with. Doesn't get any better than that.
The following two tabs change content below.
Brooke is the editor of this here blog. In a previous life, she was an editor at Good Housekeeping and O, The Oprah Magazine. Brooke has written for Glamour, Travel+Leisure, New York Magazine and more. She's into concerts, travel and her exceptionally adorable daughter and husband.
Latest posts by Brooke Glassberg (see all)