Sure, we're sad that rosé season (also known as summer) is over, but let's focus on the positives that come with this change, shall we? That forever-exciting back-to-school feeling, cozy sweaters, pumpkin spice everything…there are so many things to love about fall. Add gorgeous new beauty trends to the list, as inspiration from the runways makes its way to the real world.
There's no shortage of new hair and makeup ideas: This year, the trends are sophisticated and totally wearable. Best of all, they'll work beautifully with the scarves and boots you're about to bust out of your closet, not to mention the season's loveliest lingerie that you'll be wearing underneath.
Ahead, five of the top beauty trends to try, each perfectly matched by yours truly at Bare Necessities with the best bra. Bring it on, autumn.
Beauty Trend: Freshly-Washed Hair
Simpler is better when it comes to your strands this season. The goal is a texture that's not overly styled or laden with product, but rather evokes just-cleaned, air-dried hair. All you have to do to score this effortless look is shampoo, condition and use one of the new stylers meant to enhance your natural texture, like the Living Proof Perfect Hair Day In-Shower Styler. No hot tools required. Seriously.
The Matching Trending Bra: a Next-to-au-Naturel Bralette
Play up the carefree vibe with an easygoing bralette, like this Freya Fancies Bralette in Graphite. "It's a great layering piece worn over your favorite bra if you're busty, or wear it alone for a little peek of lace," says Bare Necessities buyer Heather Viskovic. It's also wire-free and supercomfy, making it a choice bedtime pick.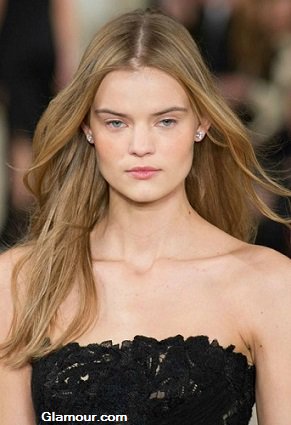 Beauty Trend: Berry Lips
Dark lips make a comeback every fall; this year, it's saturated plum and berry tones that are having a major moment. Choose lip stains in these trendy hues if you want extra long-lasting color, but even if it starts to wear off a bit, don't stress—that Millennial "I've just been kissed, and my lipstick is a little messed up" effect is all the rage.
The Matching Trending Bra: Autumnal Berry Bra
These rich fall shades are on-trend when it comes to lingerie, too, says Heather, who's loving the Simone Perele Wish Triangle Bra in Blossom Purple. Pair the drop-dead gorgeous embroidered mesh underwire with matching lips (try Nyx Cosmetics Epic Ink Lip Dye in Victorian) for a sexy-chic boudoir moment.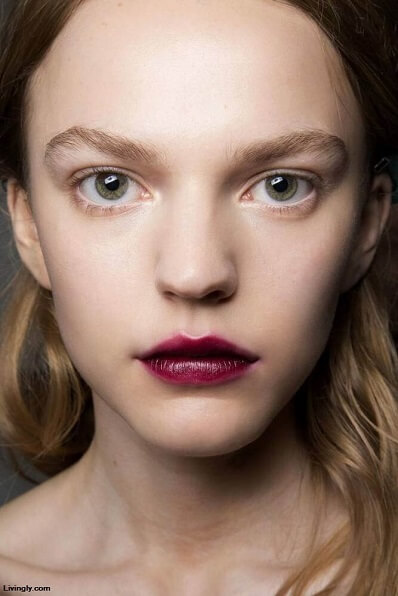 Beauty Trend: Majorly Metallic Eyes
Forget sheer washes of shimmer. When it comes to metallics this fall, the more intense, the better. Think deeply pigmented shadows and liners with lots of luster in unexpected colors that go beyond basic gold and silver, like black, green and navy.
The Matching Trending Bra: Glam Metallic Bra
Play up seriously glimmery eyes with an equally lustrous bra. The Adina Reay Ava Bra in Vintage Pink looks like nothing but skin and sparkle and is the perfect color to complement your skin as your summer tan fades, Heather points out. Ruched straps complete the flirty, feminine, Old Hollywood feel.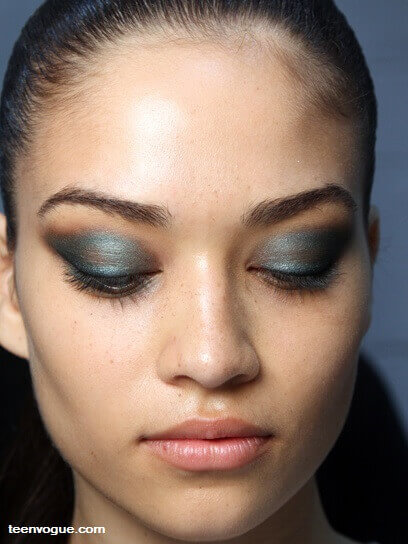 Beauty Trend: Graphic Black Eyeliner
Who says you can't draw outside the lines? Basic black eyeliner gets a cool, modern-art update when drawn on in graphic shapes. (Liquid formulas, like Stila Stay All Day Waterproof Liquid Eye Liner, are best for creating these kinds of precise details.)
The Matching Trending Bra: Black Cage Bra
Choose a bra that mimics these bold lines. One that fits the bill beautifully: the Dita Von Teese Madame X Demi Cage Bra, which features intricate strap detailing in both the front and back. "It quietly screams sexy, so you can get away with it for day or reserve it for night," Heather says.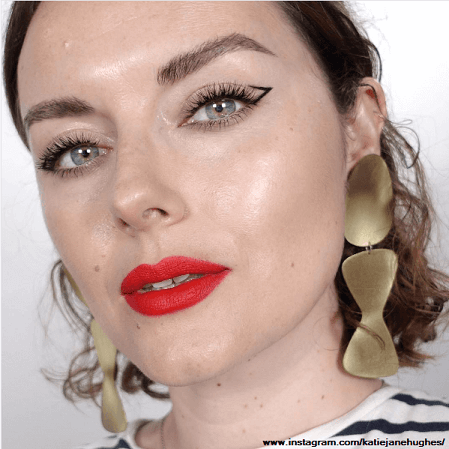 Beauty Trend: A Blunt Cut
We'll always love layered styles, but one-length cuts are the next big thing. Blunt ends work especially well with the 'clavicut,' a universally-flattering length that grazes the collarbone.
The Matching Trending Bra: Pretty, Embellished Bra
Ideal for all face shapes and hair types, this style also draws attention to your chest and décolleté, making this an opportune time to put on an especially pretty bra. Heather loves the Mary Jo Avero Convertible T-Shirt Bra, with its mix of textural gingham and lace, plus floral embroidery on the straps. "It's a beautiful, supportive bra that's designed to be shown off," she explains.
In other words, a bra to really fall for.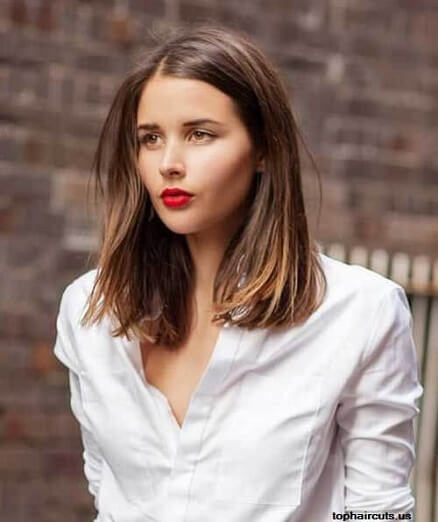 The following two tabs change content below.

Melanie Rud
Melanie is a Chicago-based freelance beauty writer and expert. She's worked as a beauty editor at Shape, Good Housekeeping and Health and loves nothing more than testing out new products...though watching bad reality TV comes in a close second.

Latest posts by Melanie Rud (see all)