Fall fashion as we once knew it involved a lot of tailoring: fitted blazers, A-line skirts in plaid wool, pants with waistbands. But since 2020 started upending pretty much everything, it feels completely unlike any other year…and we're not necessarily mad at it.
All of a sudden, this season's classics are cozy loungewear pieces. Polished looking yet supremely comfortable, the new power suit is now a sweatsuit; joggers are this year's answer to trousers, and hoodies have taken the place of jackets.
With new-to-Bare Necessities brands that excel in this world of chic-comfort and more styles debuting every day, get set to find new go-tos that look as good in a Zoom meeting as they feel falling into bed. 
Consider these amazing staples your everyday lounge sets. With so much contemporary style for the price, you're going to be as obsessed as we are with Honeydew's easy-breezy, buttery soft T-shirts, pajama bottoms, camisole nighties and loads more. Classically soft colors and roomy cuts paired with fun motifs (stripes, stars, hearts) and cute phrases make these the effortless essentials you're going to want to live in around the clock.
If you're a sucker for sleepwear that makes you smile, then you probably already know and adore P.J. Salvage for its flannel pajamas. The brand has long been legendary for cheerful, punny printed pajamas that are always right on trend (think talking sushi rolls, cool cats and doggies, frolicking veggies…the list goes on). For fall, they've morphed that signature sleepwear into must-have outfits featuring groovy tie-dye in autumn colors, black-and-white minimalist motifs (skulls are here to stay), camo, stars, animal prints, ribbed basics and fuzzy, chunky knits you can't stop touching.
Why mess with perfection? This knit-and satin-centric line feels incredible on-body day and night, which is precisely what it was designed for. Once you've built a PJ Harlow wardrobe in your go-to solid hues and your favorite cut of tops (camisoles, tank tops, tees, open-front cardis, sweatshirts), bottoms (boxer shorts, wide-cut lounge pants, joggers), robes and chemises, you're all set to mix, match and relax without once letting your sartorial guard down. In fact, these ensembles are so good, you could fully leave the house in them and no one would be the wiser.
We love how this brand does elevated basics, always with a touch of flair. Felina somehow delivers fab-to-the-touch, richly colored solid fabrics at astounding prices. Holistically designed collections of luxe robes, nighties, hoodies, rompers, tanks and tees, slim-cut joggers, shorts and even bralettes mean you can outfit yourself head-to-toe in Felina and always know you're going to look impeccable, even if you're just watching Bravo or taking a catnap.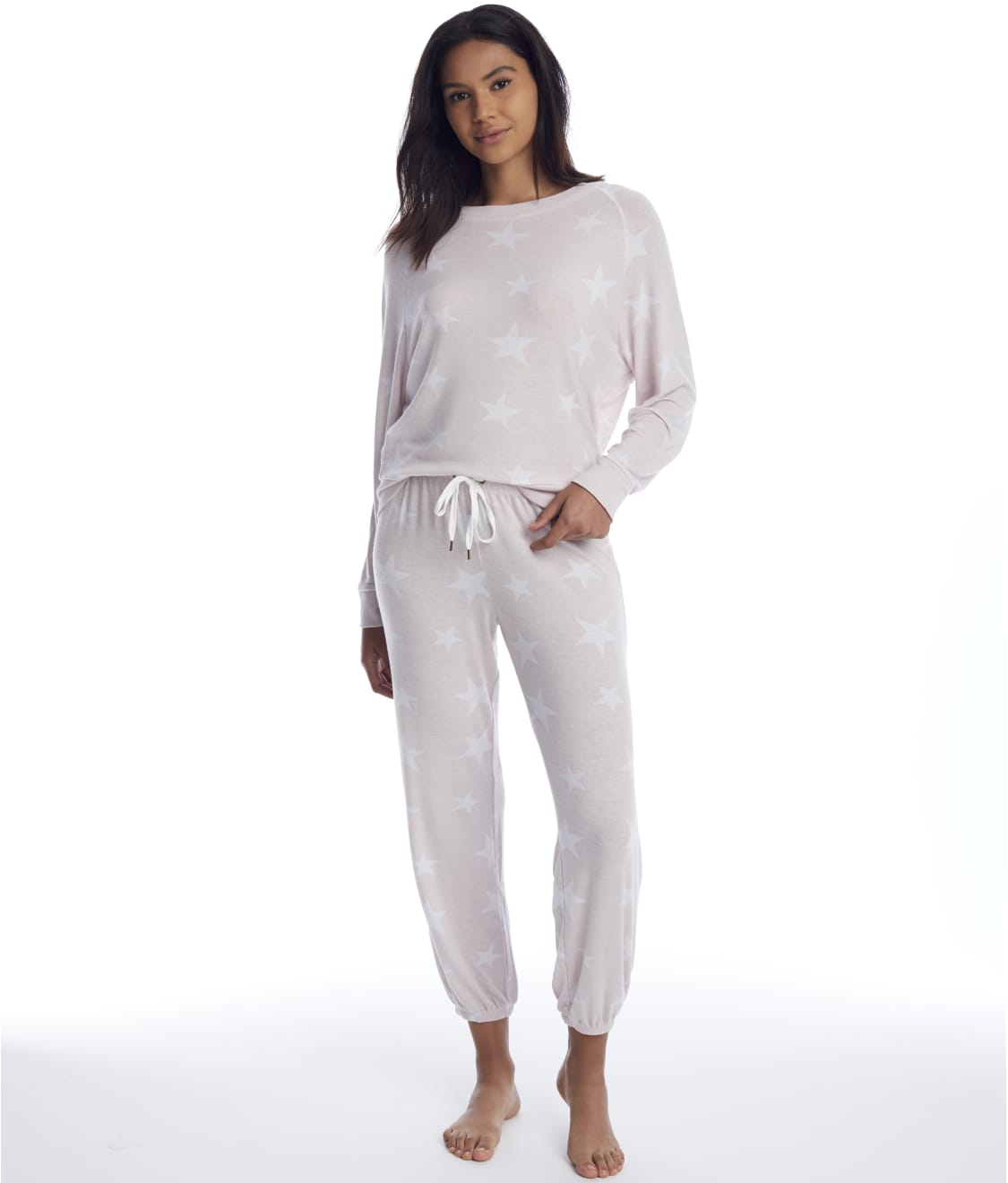 From left: Honeydew Intimates Star Seeker Knit Pajama Set, P.J. Salvage In Command Knit Cardigan, PJ Harlow Izzy Terry Lounge Shirt and Felina Elements Modal Joggers
The following two tabs change content below.

Brooke is the editor of this here blog. In a previous life, she was an editor at Good Housekeeping and O, The Oprah Magazine. Brooke has written for Glamour, Travel+Leisure, New York Magazine and more. She's into concerts, travel and her exceptionally adorable daughter and husband.

Latest posts by Brooke Glassberg (see all)