Step aside, pint-size ghouls and goblins on parade. The grown-ups are reclaiming Halloween. Last we checked, there was no age limit on a wicked good time. We're all in favor of playing dress-up, whether you're going out for your thrills or staying in and ignoring the doorbell.
This year, Bare Necessities has easy do-it-yourself costume ideas made up of good-looking separates you'll re-wear after the Halloween party is over, as well as tongue-in-cheek sexy costumes designed explicitly (and we do mean that literally) for the bedroom.
Mischief Night, redefined.
TRICKS: Sexy D.I.Y. Costume Ideas (You'll Actually Wear Again)
BEYONCÉ IN "SINGLE LADIES"
With a supremely versatile black bodysuit, shimmery sheer hosiery, a handful of rings, platform heels and a half-up bouffant, you and your squad will be set to put your hands up and get down. (Do consider meeting in advance to polish off your choreography.)
TOM CRUISE IN RISKY BUSINESS
A button-down shirt never goes out of style, as this 80s classic proves. Just add tube socks, white briefs and a makeshift microphone. Bonus: After the party, you can crash directly into bed, no outfit change necessary.
SPORTY SPICE OF THE SPICE GIRLS
In a track jacket, strappy black sports bra, leggings, sneakers and a high ponytail, you'll be cutely costumed and supremely comfortable—guess Mel C was onto something. Bonus points: Eat candy with abandon because you'll be taking every one of these pieces to the gym with you the next weekend.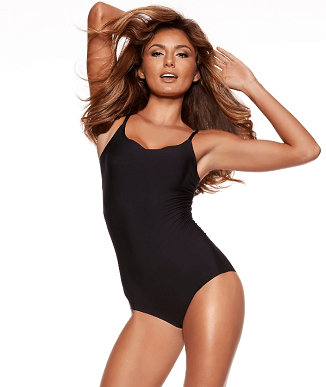 TREATS: Sexy Costumes for the Bedroom
SCHOOL RULES: Sexy School Girl Costumes
Depending on how badly you misbehave, you might get held after class—may as well be wearing the Detention Drama set. More interested in being a good girl (or the irony of dressing like one)? Consider the Extra Credit, with nerdtastic suspenders and bowtie.
CHARACTER STUDY: Adult Disney Costumes
Everyone who grew up on the animated classics identifies with certain cartoon royalty. Are you feeling like a little mermaid, Arabian princess, ice queen, French beauty or poisoned apple princess? For comic book fans, there's a sexy harlequin costume (just maybe don't call your significant other a joker).
CAREER DAY: Career Costumes
Live a day in the (fantasy) life of a flight attendant, nurse, maid, police officer or football player in one of these cheeky outfits. We're guessing you'll get the job.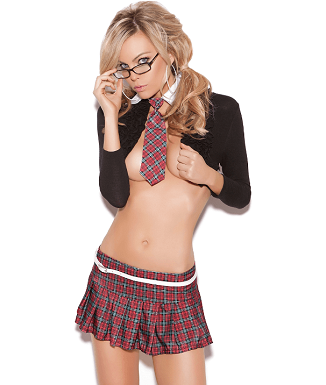 The following two tabs change content below.

Brooke is the editor of this here blog. In a previous life, she was an editor at Good Housekeeping and O, The Oprah Magazine. Brooke has written for Glamour, Travel+Leisure, New York Magazine and more. She's into concerts, travel and her exceptionally adorable daughter and husband.

Latest posts by Brooke Glassberg (see all)