When it comes to bras—okay, pretty much all clothing—comfort is non-negotiable now. Think about it: Why should anything we wear every day be even a little bit taxing? Bras are the first thing we pull on in the morning, the last thing we take off at night. And while half of it is getting into the right size and fit, the other half is finding bras so good for your figure, you don't even notice them.
That's why we made Bare Necessities buyer Heather Viskovic name names. We talked cushioned straps, the softest and techiest fabrics, underwires tucked in plush little channels and no underwires at all. This week she's sharing her favorite bras that deliver style, support and a soft touch.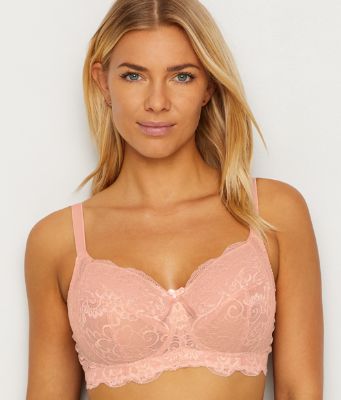 Panache Andorra Wire-Free Bra: This one is Heather's personal favorite bras for fuller busts. In an amazing size range, the three-part cups and power-mesh band support just like the best-selling Andorra underwire bra it's based on. Decked out in rigid lace and mesh, it's rare to get this level of lingerie detail in the world of comfort bras.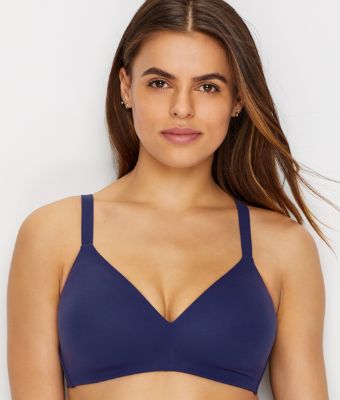 Wacoal How Perfect Wire-Free T-Shirt Bra: This season, Wacoal is all in on comfort with this spring's We Invented Comfort™ campaign. This best seller in particular has so much to recommend it, including velvety-soft stretch microfiber, a thin foam lining, boning in the side wings and a plunging neckline that reads much more real bra than bralette. While refreshingly minimalist and simple, it's also completely supportive.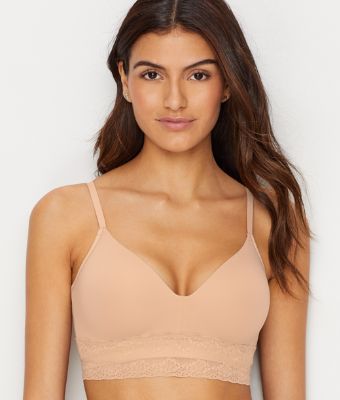 Natori Bliss Perfection Wire-Free T-Shirt Bra: The perfect compromise between a traditional structured bra and a stretchy pullover bralette, this modern mash-up contains foam-lined cups for contouring, plus side boning for added support. The effect is subtle lift and separation in a feel-good package.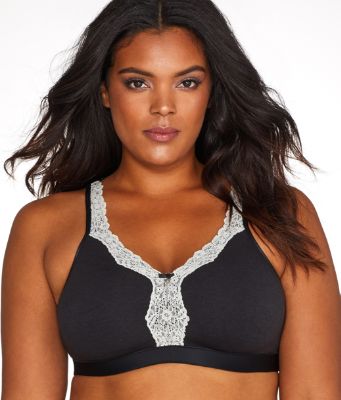 Curvy Couture Cotton Luxe Wire-Free Bra: Cute yet casual, supersoft with strong compression and well-priced for the quality, Heather's plus-size bra pick is as good for going out as it is for lounging around the house. The cups are thick enough to conceal without feeling like a lot of padding. If you gravitate towards cotton and/or fuller coverage, this is the way to go. (And if you don't, you will soon.)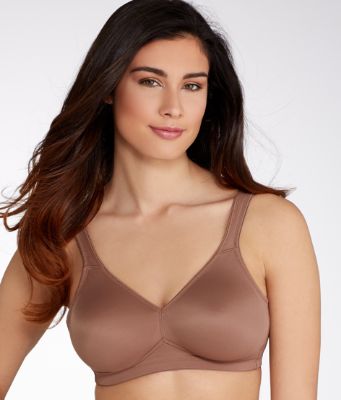 Anita Rosa Faia Twin Seamless Comfort Wire-Free Bra (there is also an underwire version): Designed to be a comfort bra and not merely comfortable, these basic-in-the-best-way seamless molded cups come in an extremely soft and stretchy fabric. Wide straps anchor the bra right where you want it. The size range here is fairly unbelievable; D-cups and above can count on an added support sling inside.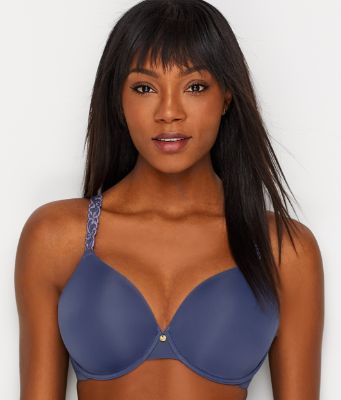 Natori Pure Luxe T-Shirt Bra: It's a rare win when a bra feels as divine as it looks. Feminine, flattering colors and lace-trimmed straps enhance the appeal of these smooth, soft and supportive foam-lined cups. No elastic ever touches your skin, either, which makes this bra feel extra pleasant in the warmer months.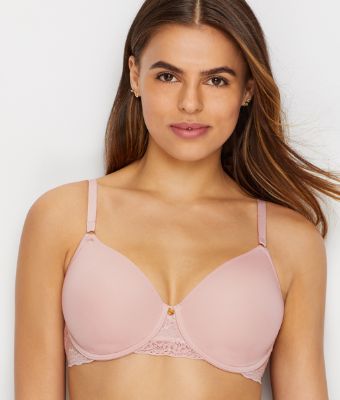 Natori Bliss Perfection T-Shirt Bra: You don't get to call yourself "bliss perfection" without coming through; pretty much every last review of this bra attests to its heavenly touch. Jersey-lined cups give the bust a little boost, the underwire is tucked into a fuzzy fabric channel, the hook-and-eye tab is padded, stretchy mesh lace and microsuede-lined edges make it easy to wear all day long.
Natori Conform T-Shirt Bra: A nicely lightweight, uber-soft memory foam lin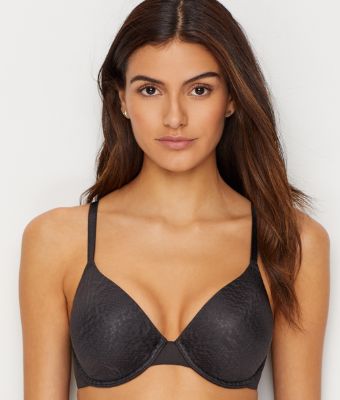 ing does, in fact, conform to your curves—not to mention your life—with a modern digital, tone-on-tone print that's somehow invisible under clothes. The size range is outstanding; the straps, fully adjustable and convertible; the bra, winning.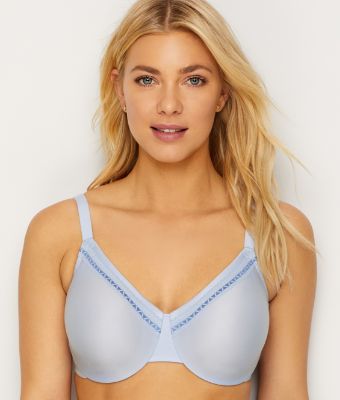 Wacoal Perfect Primer Bra: The latest Wacoal comfort bra is seriously stretchy, with smooth cups that keep your natural shape and a very soft lining that conceals built-in slings for support. Even the underwire is crafted to feel good, encased as it is between two layers of touchable fabric.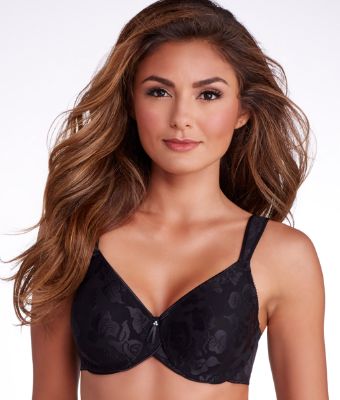 Wacoal Awareness Seamless Bra: This longtime customer-favorite covers in comfort, with cushy, wide straps, a plush inner lining, smooth yet seamless stretch and an underwire that never jabs or pokes. But it's review after review of this caliber ("the only bra I wear," "if a bra could be a religious experience…") that'll really put you at ease.
The following two tabs change content below.

Brooke is the editor of this here blog. In a previous life, she was an editor at Good Housekeeping and O, The Oprah Magazine. Brooke has written for Glamour, Travel+Leisure, New York Magazine and more. She's into concerts, travel and her exceptionally adorable daughter and husband.

Latest posts by Brooke Glassberg (see all)