Welcome to the most wonderful, stressful time of the year: that go, go, go crunch between Thanksgiving and the holidays. If 2020 has taught us anything, it's that there's something to be said for dialing back the drama and focusing entirely on the ones who matter most.
That's where this post comes into play.
Our buyers at Bare Necessities compiled the ultimate holiday gift guide so that you can divvy up your entire list of loved ones by key category: excellent pajamas for nighttime, cozy stay-home staples, for day small yet mighty stocking stuffers, and everybody's all-time favorite, Uggs.
This way, you can spoil your recipients and incur fewer deadline-induced panic attacks than any year in recent memory. Cheers to that!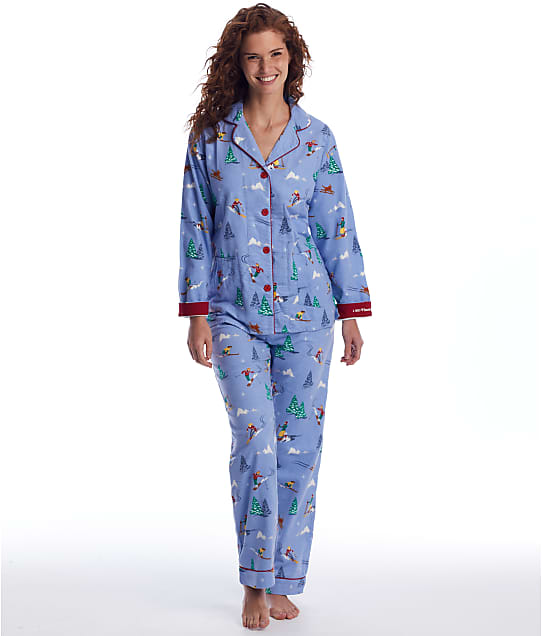 Absolutely everyone needs pajamas, so you can't go wrong starting with the best selection you'll find all in one place—to say nothing of the best prices. And not to clap ourselves too firmly on the back here, but in two decades, our sleepwear assortment has honestly never been better. All you have to do is identify what combination of fashion and function fits their personality best and check out.
We're excited to be stocking:
the most coveted sleepwear brands out there, including P.J. Salvage (thick, warm flannels in cheeky, poignant prints, including the "I Need Vitamin Ski" pair shown here), PJ Harlow (sleek, minimalist satin separates made for mixing and matching), Barefoot Dreams (California-based designers of the nubbiest knits you can still leave the house in) and fun pajama queen Karen Neuburger
elevated contemporary labels like The Cat's Pajamas, Honeydew Intimates, Sleepy Jones and Bedhead
ready-to-wear designers with proven track records like Kate Spade New York, Donna Karan, Vineyard Vines and Lauren Ralph Lauren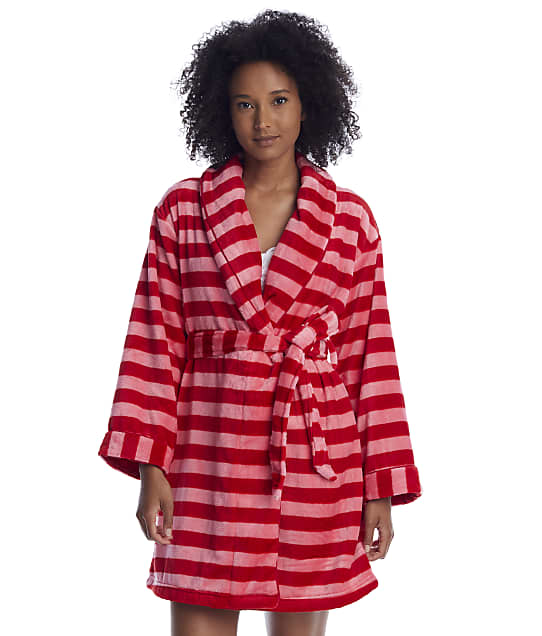 Descend deep down into the pile of fluffy goodness that represents our fuzzy-wuzziest collections to date. (Because if 2020 doesn't call for a soft touch, frankly what does?) Forget about even jeans and sweaters this year; here, we've assembled the most delicious attire for giving and for getting in winter 2020. If a soft touch is their love language, then you won't go wrong picking up a present or two from this world: 
lofty socks, slippers and slipper socks from the likes of Hue, Hotsox, Sockwell and Happy Socks to keep feet comfy while WFH
dense, plush, springy chenille bathrobes (note the cheerful red-and-pink-striped Kate Spade New York one) to live in all weekend that will make them want to stash their terrycloth version until springtime
insanely decadent cashmere robes, sweatshirts, hoodies and lounge pants by time-tested luxury label Arlotta
touchably trendy velour, flannel and satin sets from Pour Moi that make hanging around the house look chic
fleece and flannel for the guys in your life, from brands they already wear like Under Armour sweatshirts and Polo Ralph Lauren plaid joggers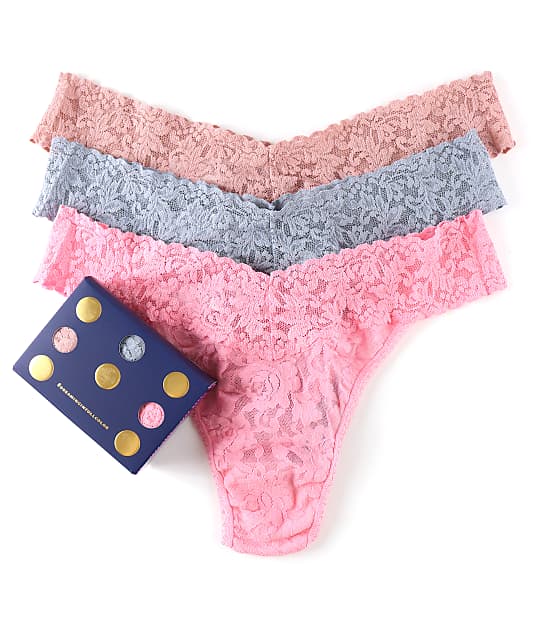 Good things—sometimes even the best things—really do come in small packages. Start here for loading up your loves' stockings or, depending on who it is, even your Secret Santa. (Wise advice: Pick up a couple of these kinds of items when they're on sale, and never get caught empty-handed when someone gives you an unexpected gift.)
To pack a big punch in the form of teeny treats, look to:
her favorite cut of Hanky Panky panties, lavished in a rainbow multi-pack sure to elicit a shriek
a pair of mandatory, ready-to-gift seasonal socks, slippers and slipper sox from Hot Sox, Hue, Happy Socks and Sockwell
holiday-to-every-day boxers, briefs and trunks by Saxx, Polo Ralph Lauren and 2(x)ist
shaping leggings in cool faux-leather finishes, like staff favorites from Spanx, Commando and Hue
stretchy, pretty bralettes in forgiving sizes
add a little jingle-jangle to someone's life (preferably your own?) with sexy lingerie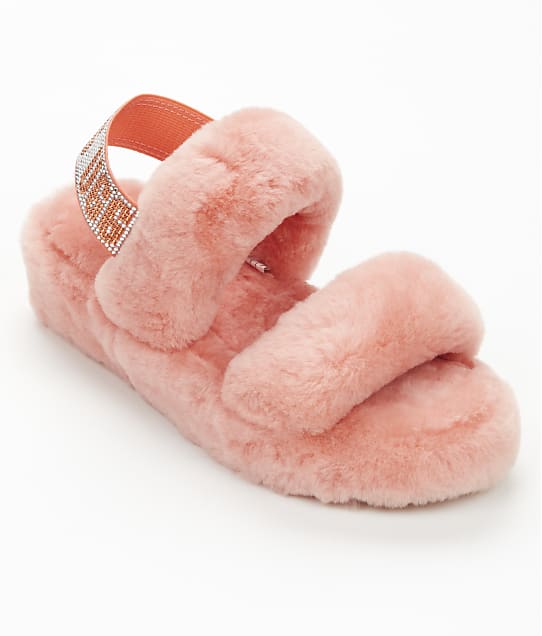 You don't need us to tell you that Ugg makes people very, very happy when they see it under the tree. In fact, you could probably give every last person on your list a pair of classic Ugg slippers or boots and call it a day.
But Ugg style, comfort and quality don't stop at those iconic, impossibly warm shearling booties. This year is about Ugg newness:
futuristic-looking fuzzy slides, the clear lacquered mini booties and sequin-covered boots
a whole universe of Ugg off-duty apparel—bathrobes, pajama pants, hoodies and so on—designed to complement the footwear in terms of snuggly comfort
With one brand, you can easily envelop everyone you love in head-to-toe warm fuzzies. As we kiss 2020 goodbye (don't let the door hit you on the way out!), that may be as good as it gets.
The following two tabs change content below.
Brooke is the editor of this here blog. In a previous life, she was an editor at Good Housekeeping and O, The Oprah Magazine. Brooke has written for Glamour, Travel+Leisure, New York Magazine and more. She's into concerts, travel and her exceptionally adorable daughter and husband.
Latest posts by Brooke Glassberg (see all)