We'll be the first to admit it: There are a lot of bras out there, and finding the ideal ones for you can be…how to put this…challenging.
We here at Bare Necessities have cracked the code that turns bra shopping from drag to delight. Enter our expert Bra Finder, a bra size and fit quiz we developed using both the data we've accumulated and the know-how we've honed in 20 years in the business.
We get that the best bra goes beyond a number and a letter; it's the one that makes you feel unstoppable. Because we know the perfect fit is about more than proper support; it comes down to confidence. Here's how it works….
WE LIVE, LOVE AND OBSESS OVER BRAS.
Bra sizing is antiquated, complicated and way less intuitive than it should be. Why waste another minute trying to figure it out when that's what we do here? Like hiring an accountant to handle your taxes, some things are better left to the professionals.
With the Bra Finder, we've already done the legwork for you. You don't even have to get dressed or leave the house to get this one thing handled—if it's a good bra, we've got it. Our buyers zero in on the heroes, narrowing down a vast universe by finding the fabulous among the functional. We get it right, and we make it easy. (Click any thumbnail shown below to enlarge it.)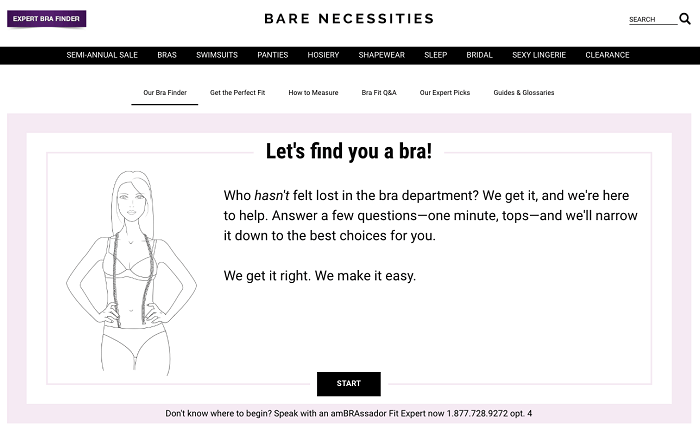 The following two tabs change content below.

Brooke is the editor of this here blog. In a previous life, she was an editor at Good Housekeeping and O, The Oprah Magazine. Brooke has written for Glamour, Travel+Leisure, New York Magazine and more. She's into concerts, travel and her exceptionally adorable daughter and husband.

Latest posts by Brooke Glassberg (see all)