We all deserve to feel loved, worshipped and adored on Valentine's Day, whatever our relationship status, period, end of story. To some extent, that means dressing the part—if you want to feel special, you've got to exude special.
"Luckily, you can't really go wrong with lingerie," says our boudoir buyer Krista Molinaro. "It's easy to shop for because the fit is more forgiving than precise, and your choices are basically black or red." Start your Valentine's Day state of mind with a sexy lingerie foundation, then extend the fun all week—make that all winter—with novel 3-for-$30 panties. A lingerie wardrobe like this isn't just for February 14th, Krista notes; feeling desirable is good for you year-round.
Teddies, also known as bodysuits, continue to be a major trend (shown above: the Idalia playsuit by L'Agent Provocateur). The same goes for sets with multiple pieces, which include cheeky accessories like garters and garter belts, eye masks or cuffs. Whether you gravitate toward understated, frilly or edgy Valentine's Day lingerie, hey, this is the time to dress to thrill.
SINGLE AND LOVING IT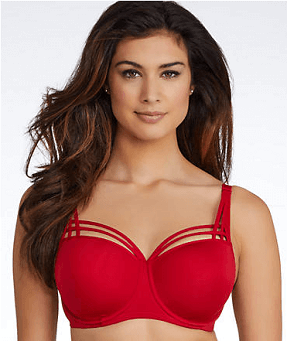 When you're headed out with your squad to a hot new restaurant or bar, incorporate into your outfit a fun, sexy bralette, cage bra or bodysuit. It'll feel more extraordinary than everyday to you as you're wearing it, which counts for something. And letting it show under a blouse or dress sends a subtle signal that you're ready to mingle.
Classy yet sassy:
NEWLY DATING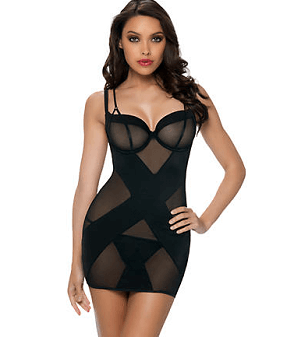 "If you're on one of your first couple of dates with someone and Valentine's Day rolls around, you may or may not be showing anyone your lingerie," says Krista. By date three, make sure your bra and panties match; date four and beyond, proceed to dial up the hotness.
From understated to risqué:
IN A LONGTERM RELATIONSHIP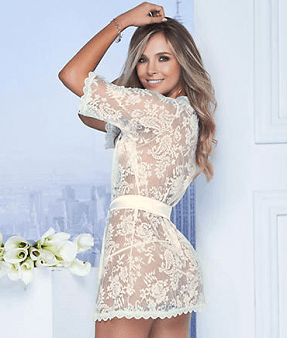 If you're with someone for a few months or a few years, the main takeaway for your Valentine's Day lingerie is not to veer 180 degrees in the other direction. Be you, only saucier.
A sexy-sweet selection:
MARRIED A MILLION YEARS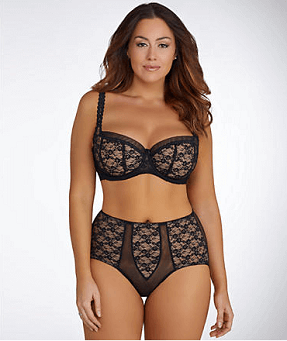 When there's not a whole lot of mystery left to speak of, rest assured there are still ways to spice things up and step out of your comfort zone.
From mild to wild:
The following two tabs change content below.

Brooke is the editor of this here blog. In a previous life, she was an editor at Good Housekeeping and O, The Oprah Magazine. Brooke has written for Glamour, Travel+Leisure, New York Magazine and more. She's into concerts, travel and her exceptionally adorable daughter and husband.

Latest posts by Brooke Glassberg (see all)